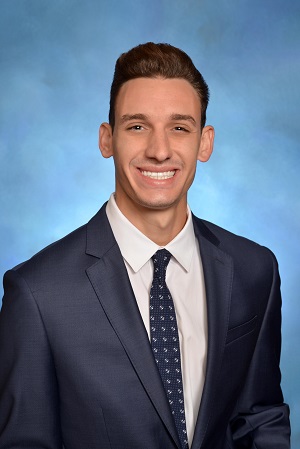 Michael D. Barone
Michael Barone graduated summa cum laude from West Chester University of Pennsylvania, earning a Bachelor's Degree of Science in Finance. In addition to his time at West Chester University, Michael has had numerous years of financial experience working with Schuylkill Capital Management and Mass Mutual focusing on wealth management and protection planning.
Outside of the financial industry, Michael has spent several years working alongside the professionals at Integrated Health and Wellness Center. As a certified personal trainer and health coach, Michael excelled at the opportunity to help clients reach their physical and healthy lifestyle goals. His financial background, as well as his unique experience as a certified personal trainer and health coach, have provided Michael with the tools necessary to serve a multitude of business professionals and individuals in pursuing their financial goals.
Michael plans to continue expanding his knowledge in the financial industry by pursuing several designations that will enhance his ability to serve our community. Michael has been a resident of the Chester County area for over 20 years and currently resides in Downingtown, PA. In addition to Michael's passion for finance and fitness, he is an avid automotive enthusiast, enjoys living a healthy lifestyle, and has a strong belief in family and planning for your future.